Sponsored by: OpenDNS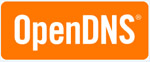 View On-Demand
Good news: You've just signed a new customer!
Bad news: You must onboard your new customer with a limited view into their current systems and processes. And that could mean limited security protection that would result in a flood of new tickets for your team.
It can be a rough start because you're stuck spending too much time reacting to problems instead of truly managing the network and infrastructure in a sustainable manner.
When you operate under a fixed fee contract, every surprise is an unwelcome risk to your profitability. Fortunately, there is a better way to start quickly and build controls for the long term—and it begins with OpenDNS Umbrella for MSPs.
In this webcast, we'll cover how OpenDNS helps MSPs onboard new customers with ease. Join Dima Kumets, OpenDNS Senior Product Manager, as he discusses the following:
The most common obstacles to proactive security management—and how you can avoid them.
The four ways "firefighting" impacts your engineers and harms your customers.
The key questions every onboarding team needs to answer for every new customer.
The biggest roadblocks to effective discovery and standardization.
Speaker:
Dima Kumets, Senior Product Manager, OpenDNS