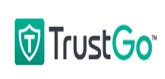 Mobile malware continues to multiply at an alarming rate. Mobile security company TrustGo Mobile Inc. released its TrustGo Summer Mobile Mayhem Report last week, reporting skyrocketing numbers for malicious and risky apps on marketplaces around the world over the summer months. Inform your clients of these potential risks, and how you can assist them with security.

TrustGo scanned more than 1.7 million apps found on 175 million marketplaces worldwide, and categorized each app into one of four categories: Certified, Malicious, High Risk, and Low Risk/Noisy. The report is worth a full read, but the highlights are as follows:
An increase in malware from 11,822 to 25,580, which is an increase of 216 percent from the previous three-month period
The most risky app marketplaces are China-based: 33.2 percent of apps flagged as Malicious, High Risk, or Low Risk/Noisy
The 5th safest safest marketplace is Google Play, however, it currently hosts more than 90 malicious apps
More than 1 in 6 apps available worldwide have High Risk code that can compromise user security
The marketplaces in the company's report are predominantly based in the U.S., Europe, China, and Russia, and are accessible to an estimated 700 million smartphone users. TrustGo Security Labs completed and gathered data for the report. More information on TrustGo, can be found on the company's website.